What's the Difference Between Full vs. Partial Dentures?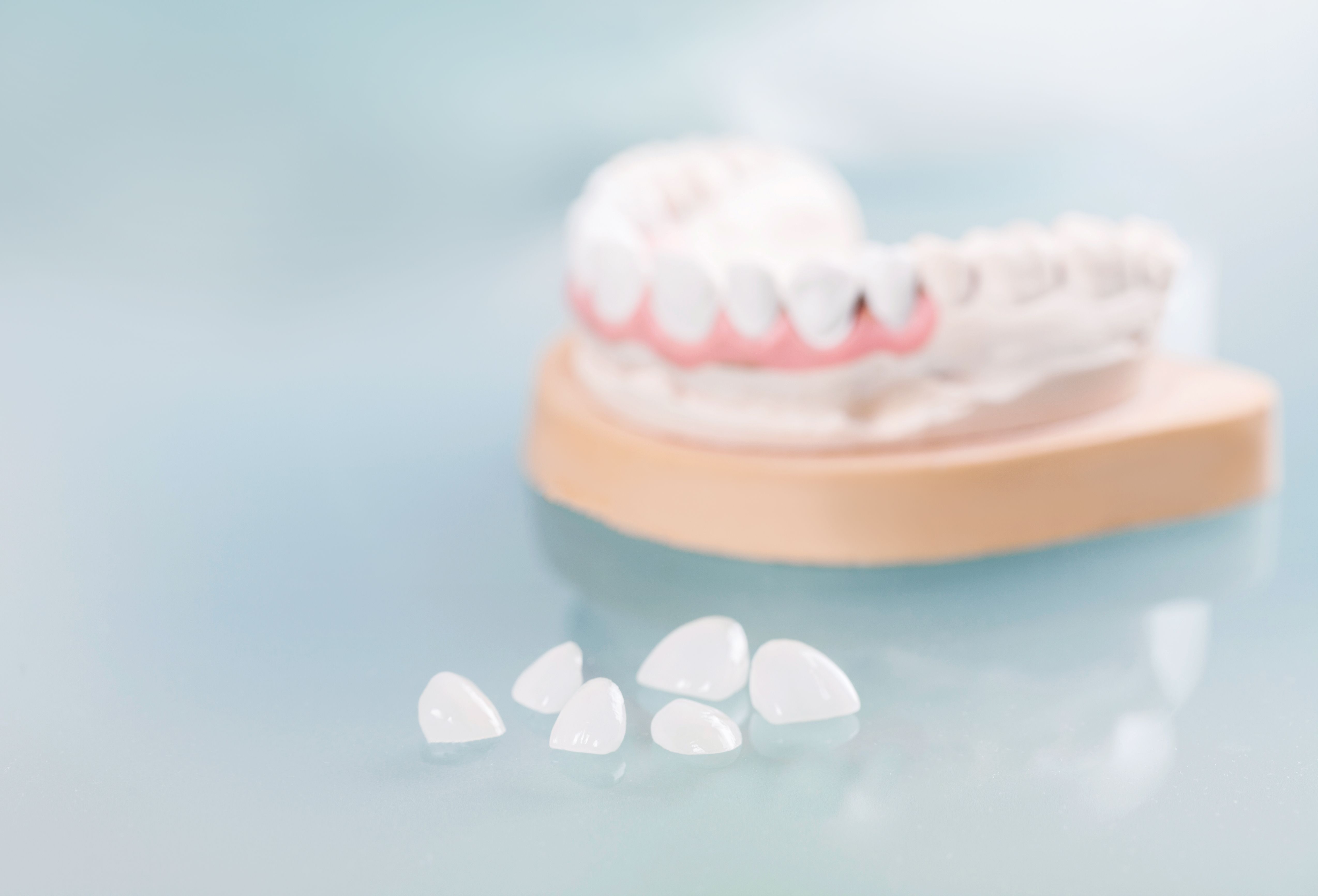 Tooth loss is a serious problem. It can make eating painful, smiling embarrassing, and lead to more oral health problems. Dentures provide a solution to replacing missing teeth and improving quality of life.
Whether you're missing all of your teeth or several, there are denture options available at the Center for Dental Excellence that can fit your needs, including full and partial dentures. Dr. Edward Narcisi helps patients decide between full versus partial dentures during consultations at his practice serving Monroeville, PA, and Pittsburgh, PA.
What's the Difference Between Full and Partial Dentures?
Although both full dentures and partial dentures replace multiple missing teeth, they are different. In simplest terms, full dentures are used to replace a full arch of missing teeth and partial dentures are used when several teeth are missing but some natural teeth still remain.
Let's take a closer look at what sets full dentures and partial dentures apart.
About Full Dentures
Full dentures are custom-made for a comfortable fit and natural look. Each set of full dentures consists of a plastic or acrylic base colored to match the gums with artificial teeth attached.
Full dentures may be made for the upper or lower arch, sometimes both. Dentures made for the upper arch cover the roof of the mouth while dentures for the lower arch are a "U" shape for both the fit and comfort of the tongue.
Traditional dentures are removable but implant-supported dentures are available. Implant-supported dentures anchor within the mouth using several surgically placed dental implants.
About Partial Dentures
As the name suggests, partial dentures are used to treat partial tooth loss. Each set of partial dentures are custom-made to address the unique tooth loss needs of each patient and to provide a comfortable fit.
Partial dentures consist of several artificial teeth attached to plastic or acrylic, which is colored to match the gums. The artificial teeth and gums are then attached to a thin piece of metal shaped to match the arch of the teeth. The metal attachment is used to secure the partial denture to the closest natural teeth. This helps hold the partial denture in place while eating and talking.
Why Replace Missing Teeth?
Replacing missing teeth is important to oral health. Restoring missing teeth helps prevent any remaining teeth from shifting and it can help keep the jaw and facial muscles functioning properly.
Of course, full and partial dentures also improve dental function, making it easier and more comfortable to eat and chew. They also boost confidence by restoring the smile.
Choosing Between Full Versus Partial Dentures
Both partial and full dentures are great options for replacing missing teeth and restoring dental function. Deciding which type of dentures are right for you largely depends on the number of teeth you're missing.
Those who are missing multiple teeth but still have several healthy teeth may be good candidates for partial dentures, while those who are missing all of their upper teeth or lower teeth would be better candidates for full dentures.
Schedule an Appointment
Don't let tooth loss hold you back. Schedule an appointment at our Monroeville practice to learn more about your options for treating tooth loss.
Related to This