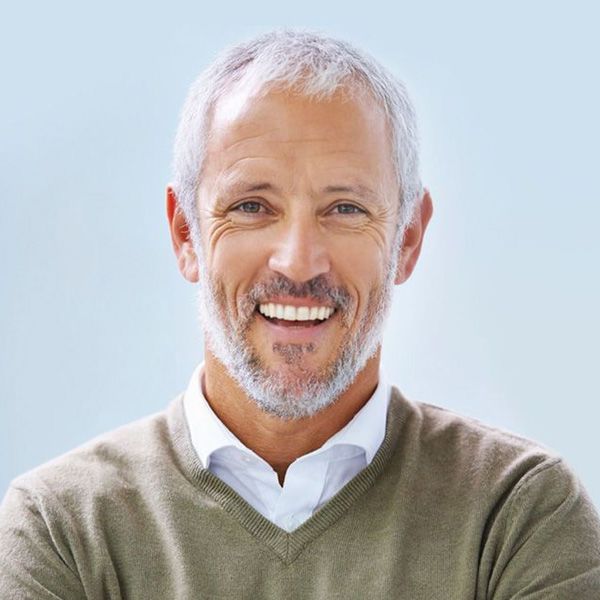 At the Center for Dental Excellence, we treat patients of all ages, including seniors. Dr. Edward Narcisi and our team recognize that certain dental conditions are more prevalent among senior patients, whether due to the aging process or health conditions that make it more difficult to care for the teeth. During senior dental exams, we will identify dental problems that require treatment, and then recommend the appropriate restorative dentistry treatment to bring the teeth and gums back into good health.
What Can Lead to Poor Dental Health in Seniors?
The following issues can lead to an increase in oral health problems:
Years of wear and tear on the teeth: Decades of biting and chewing, brushing the teeth, and poor dental habits can cause the protective layers of the teeth, the gums and enamel, to erode. This can increase the risk of many dental problems, including tooth decay and gum disease.
Increased difficulty performing at-home oral care: Certain health conditions, such as arthritis of the hands or wrist and dementia, can make it more difficult to brush and floss the teeth.
Health conditions: Health conditions such as diabetes and dry mouth can increase the risk of dental problems.
Dental Conditions that Commonly Affect Seniors
Some of the dental conditions that are more common among senior patients include:
Cavities and root canal infections: Cavities and root canal infections occur when dental bacteria reach the inner structures of the teeth. Cavities wear through the enamel and create a hole in the dentin layer of the teeth. If left untreated, the bacteria will continue to work their way to the center of the tooth, infecting the root canals.
Gum disease: Gum disease develops when dental bacteria accumulate between the root of the tooth and the gums. When left to proliferate, bacteria damage the gum tissue, creating periodontal pockets. When gum disease is not treated, the gum tissue will continue to separate from the tooth's roots, eventually resulting in loose teeth.
Tooth erosion: Tooth erosion refers to the wearing of the enamel, the outermost layer of the teeth. Tooth erosion can occur from daily wear and tear, such as chewing food, brushing the teeth, and teeth grinding. Acidic foods and drinks can also accelerate tooth erosion.
Gum recession: Gum recession refers to the wearing away of the gum tissue, which can leave the more sensitive roots of the teeth exposed. Like tooth erosion, gum recession can be caused by daily wear and tear. Gum disease can also cause gum recession.
Missing teeth: When conditions such as cavities, root canal infections, and gum disease go untreated, patients are at risk of losing their teeth. Many senior patients have missing teeth, which can result in further dental complications, such as jawbone degeneration, facial collapse, and shifting of the remaining teeth.
Dental Treatment for Seniors
If you have developed any of the dental conditions that affect seniors, we will perform restorative dentistry treatment to improve your oral health. Restorations such as dental fillings and crowns can be used to treat cavities, root canal infections, and tooth erosion.
Periodontal treatments such as root planing and scaling can be performed to stop gum disease and gum recession. In more serious cases, treatments such as a gum graft may need to be performed.
For patients with missing teeth, dental implants are the best solution. Dental implants are placed within the jaw, and then attached to restorations such as a crown, bridge, or denture to replace the missing teeth. A traditional bridge or denture can also be used to replace missing teeth.
To undergo treatment with a practice that is experienced in offering dental care for seniors, contact the Center for Dental Excellence today.
Related to This