Restore Your Oral Health - Treatments for Cavities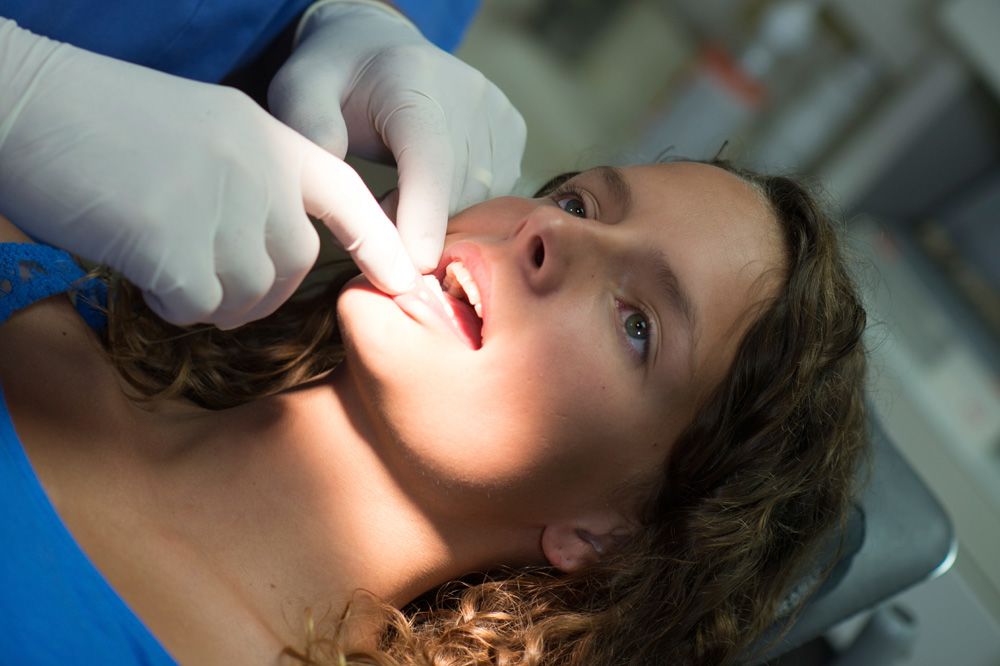 Dental cavities can strike at any age and, if left untreated, can lead to major dental damage. Dr. Edward Narcisi offers a variety of restorative dentistry treatments to repair the damage of tooth decay and improve oral health. To undergo treatment for cavities, contact our Pittsburgh, PA practice. Dr. Narcisi will develop your personalized treatment plan.
How Do Dental Cavities Develop?
Dental cavities result from tooth decay, which develops as a result of plaque and tartar buildup, poor oral hygiene, and consuming sugary and acidic foods. Plaque and tartar attract bacteria, which thrive on the sugars in the foods we eat and drink. As the bacteria consume sugar, they excrete acid. Acid erodes tooth enamel and leads to cavities.
Treatments for Dental Cavities
Brushing and flossing are one of our best defenses against dental cavities, but even with the best oral hygiene practices, they can still form. Fortunately, cavities are treatable. If you have cavities, it's important to seek treatment as soon as possible because untreated dental cavities can lead to tooth decay, root canal infections, bad breath, and tooth loss. These treatments can restore oral health and repair the damage caused by dental cavities.
Silver amalgam or gold fillings: Traditionally, metals have been used to fill cavities in the teeth. Silver amalgam and gold fillings are still available, although many people prefer tooth-colored fillings.
Tooth-colored dental fillings: Tooth-colored dental fillings are customized to match the color of the surrounding tooth for a perfect blend and unnoticeable finish. Old metal fillings can even be replaced with tooth-colored fillings for a restored appearance.
Porcelain dental crowns: Porcelain dental crowns fit entirely over damaged teeth to restore appearance, strength, and structure. Porcelain crowns may be used in combination with large fillings, or may be used to repair severely damaged teeth.
Inlays and onlays: Inlays and onlays are another tooth-colored restoration. Inlays may be used to repair dental cavities that form in the cusps of the molars, while onlays may be used when damage extends beyond one or more cusps.
Preventing Dental Cavities
Preventing cavities is key to maintaining a healthy smile. Practicing good oral hygiene, avoiding sugary foods, and seeing your dentist for regular check-ups can all prevent dental cavities. Follow these tips to keep your smile at its best.
Brush at least twice a day: Brush the teeth at least twice a day, once in the morning and once before bed, to remove plaque and prevent tartar buildup.
Floss daily: Floss at least once a day to remove plaque and food remnants between the teeth where brushing alone can't reach. Flossing daily not only helps prevent cavities from developing between the teeth and along the gum line, but it also helps prevent gum disease.
Avoid foods high in acid and sugar: Foods high in sugar or acid, like citrus fruit, sodas, and wine, can increase the risk of dental cavities. Avoiding such foods can protect the teeth.
Swish the mouth with water between brushing: Rinsing the mouth with water after eating or drinking can remove food remnants and neutralize acid, helping to reduce the risk of dental cavities.
Schedule regular dental exams and cleanings: See your dentist at least once every six months for a general exam and cleaning to help catch any signs of damage early and to prevent plaque and tartar buildup.
Find Out Which Treatments Are Right for You
To find out which treatment is right for your needs, we welcome you to schedule a consultation with Dr. Narcisi.
Related to This